Should You Be Using Artificial Intelligence in Your Talent Assessments?
25 Feb 2019 by Matti Jaakkola
When we think of artificial intelligence (AI), many of us will cast our minds forward a few hundred years, to a world where every function could be managed by a robotic machine. However, even today, organisations are already beginning to benefit from the tools that power artificial intelligence, particularly when it comes to recruitment and talent assessment. With Google CEO Sundar Pichai saying, "AI is more important than fire or electricity," it is clear we need to bring some focus into this emerging – and fascinating – technology.

When we talk about AI, we are referring to the academic discipline of designing machines that demonstrate intelligent behaviour. In the world of cognitive technology – and specifically, talent assessments – we'd be looking to apply this artificial intelligence to simulate human expert behaviour, to detect problems, to problem solve and to make decisions based on a defined set of knowledge. In the past, AI-based technology has been used in talent assessments in terms of invigilating and administrating, as well as generating reports. When we look to the future, however, we can expect AI to play a role in advanced scoring and decision making. In other words? Whether it be virtual reality, video interviews or augmented reality, artificial intelligence has the potential to be a complete game-changer in the world of recruitment.

How does it work?
As we all know, an interview process can be exhausting. The interviewer will prepare with an understanding of job requirements, competencies, questions to ask, and a list of certain positive and negative clues they'd look for in the candidate's responses. Then when it comes to the execution, the interviewer will ask questions, look for clues, rate the candidate against competencies, pull together a final score, and make a recommendation. In these situations, the candidate will do their best in answering the interview questions.

With AI, organisations can begin to use advanced technology to gather these same insights, without using human interaction for the interview process. One such example is vidAssesss, which uses artificial intelligence to focus on speech content to make an appropriate assessment of a candidate. The tool changes speech to text and the AI looks for specific key words or phrases, that correlate with behaviour. Concentrating on the candidates' answer is highly transparent and leads to retraceable decisions which reduces bias. The technology simulates a trained interviewer to rate responses, using extensive data, identifiers and classifiers. A brave new world for all involved in talent assessment.

What's holding us back from implementation?
There is no question that there is fear surrounding the implementation of artificial intelligence in talent assessment and selection, whether this be around the difficulty of implementing tools, potential negative candidate experiences, the ability to ensure a fair and unbiased process, and of course, simple resistance within an organisation. But to move forward and to keep up with the expectations of today's marketplace.

Why now?
In the past five years alone, technology has shifted the way we work. In 2012, 2.5 billion GB of data was generated each day, and in 2025, it's expected that the global data sphere will be 163 zettabytes (that's a trillion GB). We're also seeing the emergence of increasingly intelligent algorithms, increased computing (providing power to more parallel networks), and much richer analysis – which means more insights and increased prediction rates when it comes to talent assessment. Ignoring the signs would be remiss of any organisation.

What are the biggest benefits?
We have seen that when organisations embrace artificial intelligence through video mechanisms, they experience a number of notable benefits when it comes to the scoring and assessment of talent. In the Asia Pacific Middle East market alone, poll participants outlined their thoughts on where AI has the potential to improve talent assessment and selection:
Lowering the cost of assessment and selection – 8%
Mitigating human bias – 13%
Providing better information for decision making – 40%
Speeding up the process – 30%
Not of which can be sneezed at. We can also see that using AI for the Adaptive Employee Personality Test (ADEPT15) will help organisations to predict a candidate's job and culture alignment. This test is an advanced, award-winning personality test, which uses secure, Computer Adaptive Testing. Backed by over 50 years of personality, leadership and psychometric research, the test contains 15 personality traits critical to successful workplace performance. The results speak for themselves, with companies who employ the test enjoying:
9% lower annual turnover of staff
Staff who are 3x more likely to be top performers, outstanding sales people and strategic thinkers
Staff who are 2.5x more likely to be high potential
Staff who are 2x more likely to have high integrity, to be a culture fit, and to be highly adaptable.
These substantial returns on investment are exciting for employers and HR teams who understand the challenges in hiring the right staff. Across industries, we have seen that artificial intelligence has enabled the prediction of job performance. This includes:
A global sports retail company, who leverages AI based psychometrics to predict on-the-job performance
A retail chain with over 150 stores saw a 14% sales gain in new hires (9,500 Euros per new employee) after implementing AI in pre-hiring stages
A world-leading computer technology corporation who have hired 'high job matches' have enjoyed 36% more revenue, contributing to 42% more profit
This same organisation saw a 94% shortening in selection time through the efficiencies gained in candidate selection through AI, while also ensuring a fair and consistent review of all applicants

Overall, we can see that the use of artificial intelligence in talent assessments can not only assist in what can be an otherwise tiresome process, but can also assist in positively influencing performance and fit. Is it time your organisation thought about implementing artificial intelligence into your HR practices? If so, please reach out to Aon to start a conversation.


Get in touch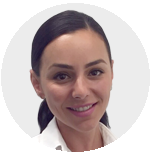 Denise Tzavaras
Get in touch