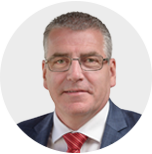 Steven Gaffney
Chief Executive Officer, Aon Retirement Solutions Pacific

As Chief Executive Officer, Steven is responsible for the operations of the Aon Retirement Solutions business in Australia, New Zealand and Papua New Guinea. He also sits on the Aon Retirement Solutions Asia Pacific Executive Committee.

Brought to Australia from England by Mercer in 1987 as a Superannuation Consultant, Steven moved into his own business 'The Australian Superannuation Group' in the early 1990s, where he was the Managing Director and majority shareholder until it was acquired by Aon in 2000.

Steven's role developed within Aon over a 10-year period, resulting in him leading Australia's Employee Benefit Solutions division developing Superannuation, Rewards, International Benefits and Financial Planning services to corporate clients.

At the end of 2010, Steven accepted the position as Aon Hewitt Chief Commercial Officer for Australia, where he was responsible for ensuring that Aon Hewitt achieved its growth targets.

Following this, Steven stepped into his the role of Chief Executive Officer in 2014.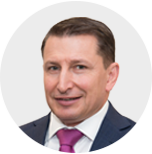 Scott Willmot
Chief Growth Officer, Aon Australia

As Chief Growth Officer, Scott focuses on delivering the capabilities of Aon Risk Solutions, Aon Retirement Solutions and Aon Benfield.

With over 36 years' experience in the insurance industry, Scott has held numerous senior positions within Aon over the past 20 years, including Managing Director Retail, Managing Director Affinity and Chairman Affinity.

Scott is the Chairman of the Aon United Management Board, is a Director of Aon Risk Solutions and a Member of a number of leadership executive teams across Australia.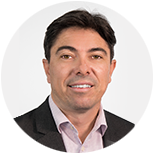 Simon Kennedy
Partner, Head of Aon Rewards Solutions, Pacific

As the Head of Rewards Solutions for the Pacific, Simon's team focus on delivering advice and solutions that help Aon's clients accelerate business outcomes by improving the performance of their people through the design, alignment and benchmarking of compensation to business strategy and performance outcomes.

Simon has over 20 years' experience advising companies in reward strategy and financial performance, assisting companies operating across a global geography from industries including oil & gas, utilities, energy trading, mining, construction, government, life sciences, education and professional services.

Simon holds a BA(Hons) / Commerce from the Australian National University and a Graduate Diploma in Finance & Investment from the Securities Institute of Australia.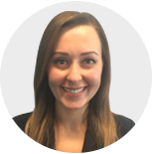 Tatiana Gratcheva
HR Business Partner, Aon Australia

As HR Business Partner, Tatiana is a strategic partner to business leaders in the areas of Talent Management, Leadership & Organisational Effectiveness, Colleague Engagement & Culture Change and Performance & Reward.

Having joined Aon in July 2012, Tatiana has worked across multiple business areas within Aon Risk Solutions. As a driven Human Resources professional, Tatiana ensures business strategies align to the organisation's people strategy, with connectivity to short and long-term business objectives.

Tatiana has over a decade of experience in Human Resources, with a diverse industry background in global travel at Carlson Wagonlit and law at Hicksons Lawyers.

Tatiana holds a Bachelor's Degree in Business (majoring in HR Management and Management) and diplomas in HR Management and Marketing.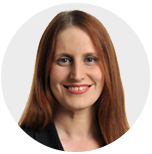 Jennifer Dean
Partner, Aon Retirement Solutions

Jennifer is responsible for all aspects of the operation of the Aon Master Trust under the brand smartMonday and Aon Eligible Rollover Fund. This includes member experience, governance, investments, insurance, resource and finance management, and regulatory compliance.

Having joined Aon in January 1997, Jennifer was appointed a Director of Aon Superannuation Pty Limited in 2012 until its retirement as a Trustee company in November 2017. Throughout her 20 years' with Aon, Jennifer has held several roles including RSE Actuary, Employee Benefits Consultant and leading the internal Office of the Trustee.

Jennifer is a Fellow of the Institute of Actuaries of Australia and a Graduate of the Australian Institute of Company Directors.