澳大利亚和亚洲尤其和中国之间日益密切的经济合作为两国之间的双向投资带来了巨大的机遇。然而投资者通常需要面对的一个典型挑战是如何自信地抓住这些机遇。无论您正计划进入一个新的市场、或者您的海外业务正在设立、亦或希望能够改善海外业务的经营绩效,您都需要专业的顾问来协助您从人员方面应对这些挑战。这既包括防范人力资源方面的一系列风险,也包含充分发掘您人力资本的潜力。例如:
如何选择合适的人员能并且怎样提高他们的敬业度?

当地市场的薪酬水平如何?您的薪酬架构设置符合当地实践并且能够积极配合当地业务的开展吗?您的高管薪酬方案或者销售激励计划能否有效地提升企业的经营业绩?

如何设计一套有成本效益的方案来提升您企业员工的健康和福利?

您的企业或自己有指定的养老金基金了吗?在澳大利亚,退休和养老基金是一个复杂的领域,如何选择一个适合的基金?

在跨文化的背景下如何提升您的领导力和沟通技巧?

如何以及通过怎样的IT系统来优化您日常的人力资源管理?

兼并收购的情况下,如何取得被并购企业的实际控制权是一个普遍的挑战。相应地,跨境并购中什么样的人员风险可能会转化为可观的财务负债、合规问题、以及整合过程中的潜在障碍?如何解读目标企业的高管薪酬对并购的影响,如何通过新的激励方案使核心人员的个人利益和投资方的利益达成一致,从而协助投资方加强控制权?
怡安的亚洲团队拥有相关的经验和技能,可以有效地帮助您应对这些挑战。此外,我们的双语团队不仅具有语言特点,而且更重要的是,我们对因在不同文化和法规环境下的不同思维和工作方法而产生的人类问题有深刻的理解,并拥有许多实践经验。
具体来讲,我们的相关专长如下: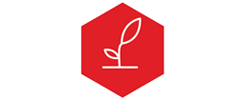 市场进入
高管薪酬方案设计
兼并收购 – 人力资源尽职调查以及并购整合
薪酬市场调研报告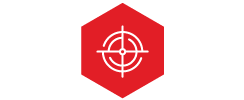 公司设立
smartMonday 退休和养老基金
公司治理方案设计
企业文化
跨文化下的领导力
薪酬架构及激励方案设计
薪酬市场对标
全面薪酬战略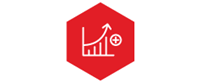 绩效提升
员工敬业度
财富管理咨询
健康及福利
薪酬管理系统解决方案
退休和养老基金方案设计咨询
人才管理系统解决方案
培训和发展
How do investors confidently embrace new business opportunities created by the growing economic ties between Australia and Asia, in particular China? A variety of cross-border people issues continue to challenge organisations managing businesses across the Asia-Pacific region.
Irrespective of your situation – whether you are establishing an entirely new business, entering a new market or have a desire to improve the performance of your well-established business, our consultants are prepared to provide you with professional advice. Some of the questions we often hear are:
How to choose the right people and keep them engaged?

How to ensure pay structure is aligned with local market practice to drive performance?

How to improve employees' health and benefits through a cost-effective plan?

How to choose a corporate superannuation plan?

How to improve leadership and communication under a cross-cultural environment?

How to optimise HR management through technologies?

How to effectively manage M&A to mitigate people risks, financial liabilities, compliance issues and integration challenges?
Aon has an extensive network within Asia-Pacific and a dedicated team with the expertise to help you effectively address your specific challenges. Our offices across the globe feature qualified, bilingual teams with a deep understanding of the people issues that are specific to your cultural and regulatory environment.
We can assist you with: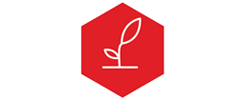 Market entry
Executive compensation
Mergers and acquisitions
Remuneration data services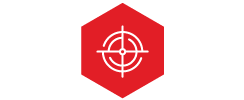 Company set up
smartMonday corporate super
Corporate governance
Culture alignment
Cross-cultural leadership coaching
Pay design
Remuneration benchmarking
Total rewards strategy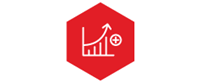 Performance improvement
Employee engagement

Financial advice

Health and benefits

Remuneration review technology and support

Superannuation and retirement

Talent management technology

Training and development
Get in touch