Aon's Data Centre is online software designed to provide you with the latest remuneration survey data, trends and insights in a format that is easily customised – anywhere, anytime.
Through Data Centre, you can generate a series of user-friendly and insight-rich reports to help make your data reporting, analysis and presentation processes more streamlined, efficient and cost effective. Data Centre can be accessed online 24 hours a day/seven days a week and report data can be downloaded in your preferred format of either MS Excel or Adobe PDF.
Market trends at a glance
An interactive dashboard provides a snapshot of the market – both economic and remuneration trends – to allow you to quickly gain key statistics to support budget papers, planning and accruals.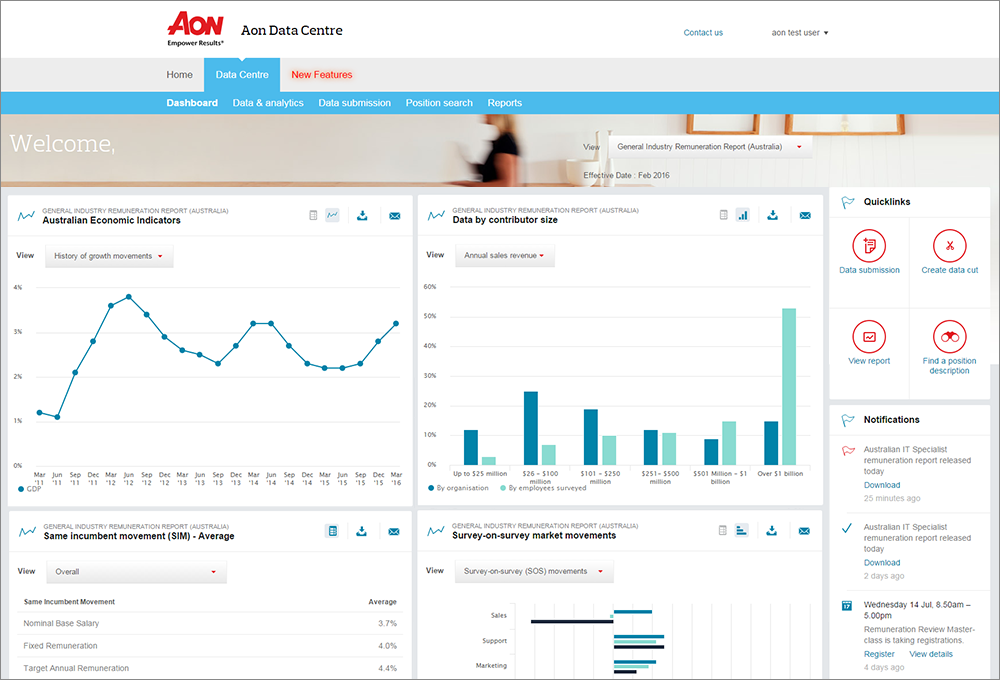 Expose opportunities for action
Using data visualisation, data is presented in easily digestible graphs and charts which help users to quickly identify opportunities and highlight areas within your business that may need attention.

Customise data to gain relevant insights
Going beyond merely filtering survey data, Data Centre allows users to combine market filters (such as revenue and industry) along with peer group information to customise the market data to fit with your unique talent pool and business aspirations. Using this data, Data Centre allows users to quickly see how incumbents are placed and consequently highlight any action areas.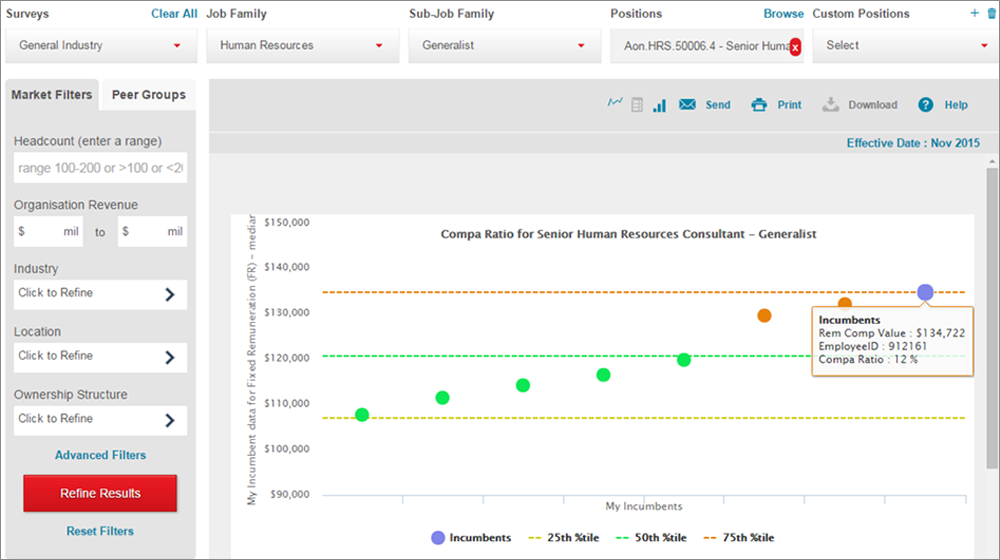 Additional features
Data Centre also supports standard essential functions such as:
Ageing data
Compa ratio reports
Custom/combined positions
Download of position descriptions
Download of Excel bulk reports
Download of PDF reports
Non-standard percentiles.
Get in touch